Each week we will be highlighting three wonderful companies that have partnered with us for The 9th Annual Homeschool Blog Awards. This means they have graciously agreed to offer prizes to one or more of our winners!! Get ready to start nominating October 7th. Please take a moment to visit our great sponsors See The Light,Bezalel Books,and The Picture Smart Bible!
See The Light
See the Light, founded by Dave and Pat Holt, is designed to bring art and biblical principals together in a fresh and engaging way. The companies team of artists and musicians use a variety of techniques to teach exciting art skills while at the same time teaching Bible education. With a heart for children, ministry, and the Lord, this companies founders use video art instruction utilizing their talented artists while narrating stories from the Bible. These hands-on lessons put the reality of scripture into artistic expression.
Their Products include:
Art Classes
Art Projects
Bible Stories
Pat Holt and her team have a passion for Christian education and the arts. You can see the amazing work they are doing by visiting their website See the Light.
You can interact with the artists of See the Light on Facebook, Twitter and Pinterest
They have graciously donated:
5 copies of "Gift of Love"DVD Valued at $14.99 each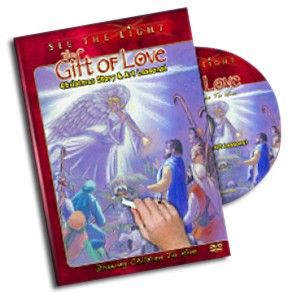 "The Gift of Love" DVD includes 143 minutes of Christmas content including The Christmas Story+ 3 Art Lessons + Bonus Features + Spanish Language Track
Bezalel Books
Bezalel Books, owned and operated by Cheryl Dickow, is a Catholic publishing company. They specializes in publishing books for the Catholic classroom.
They carry books in these categories:
Lifestyle
Young Readers
Religious Education
Tweens & Teens
Inspiration for All Ages
You can read more from Cheryl on her blog.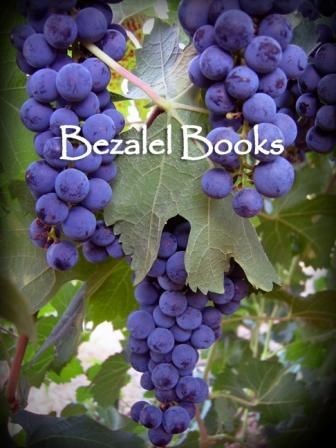 2 copies of Elizabeth: A Holy Land Pilgrimage

2 copies of Miriam: Repentance and Redemption in Rome

2 copies of The Green Coat: A Tale from the Dust Bowl Years

2 copies The Story of Peace

2 copies The Rosary Workout (The author Peggy Bowes is fresh from a presentation to Catholic homeschoolers and it would be wonderful if some of your bloggers would consider interviewing Peggy)

1 set (book and journal) All Things Girl: Friends, Fashion and Faith

2 copies All Things Guy

2 copies of Alphabet Soup
Bezalel Books are the finest in Christian fiction and non-fiction for home, school, and parish. They enlighten, entertain, and engage all ages!
The Picture Smart Bible
By combining his talent as a graphic artist with his love for the Lord and Christian Education, Dan along with his wife Juanene Peters created The Picture Smart Bible. Having worked as a minister and a Christian school administrator for over 20 years he was experienced in teaching both adults and children. Using what he knew about art and the Bible he combined the two by designing an interactive Bible curriculum, teaching Bible through drawing.
Join the conversation about The Picture Smart Bible on, Facebook , Twitter, and Pinterest.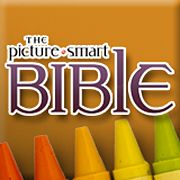 They have graciously donated:
1 The Picture Smart Bible on CD Valued at $81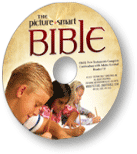 In this innovative Bible study program, an overview of an entire book is illustrated on a single page. For every book of the Bible you study, you will have a script to follow, a Master Drawing, and a Student Sheet.
Features:
Over 400 pages of text and illustrations
An overview of each book of the Bible
Instructions for what to say, draw, write and read,
Scripture references listed for further study
Thumbnail drawings guide the teacher as the lesson progresses
Bank Margins for your personal notes
Maps: Show where the action occurred.
Timelines: Show when events took place.
How to Teach: Useful tips from the field.
A special "Intertestament Bridge" giving light to the 400 "Silent" years.
As a CD (The CD will work with either MAC or PC computers and is driven by Adobe Acrobat which is included for you. No other software is necessary.)
Thank you See The Light, Bezalel Books, and The Picture Smart Bible!
Do you have any of their products already in your school room? Which ones? Do you have any questions about their products? We would be happy to get you answers!