What is your biggest challenge to homeschooling through the holidays, and how do you overcome it?
---
My biggest challenge in regards to homeschooling through the holidays would be maintaining focus with so many outside distractions in the form of:  shopping/making gifts, overloaded email trying to grab your attention to buy this or do that, the computer, and SO many ideas to make the holidays more meaningful, etc.
To be completely honest, I do not have a good answer on how to overcome this since I'm still learning to overcome it! However, a big goal for myself is to cut the computer off for the next few weeks for time to reflect and focus in on my home and family, and of course, the real reason for the Season. If I can stay off of Pinterest/Facebook/Gmail/Blogger except for very specific time allotments, I know that I would personally gain a TON of usable and precious time.
My prayer is this: that you would do as the Lord leads YOU to do, not what others tell you.
Take time out to reflect, relax, and be still so that you can seek His will in your life today, through the holidays, and always!
---
Homeschooling through the holidays can be difficult. For our family, we take most of the month of December off. (That's the beauty of year-round schooling, if you ask me!) Not only does our family celebrate Christmas, but we also observe Chanukah and three of the five of us have birthdays within just days of Christmas. So come early December, I'm ready for a vacation.
Just because we take the month off doesn't mean we stop learning. We just swap certain mainstay activities out for other more seasonal ones in December. We make crafts, sew gifts, bake cookies, and work a Christmas puzzle together. We still read aloud daily, but we focus on our Advent devotionals more than curriculum. We try to sneak math in a little bit here and there, but even that doesn't always happen.
It took me a few years to get to this place, but I'm totally comfortable with it now. It really became easier when I stopped trying to recreate a classroom atmosphere at home. Instead of home "schooling" we look at it more as home education. As long as we are doing life together and learning as we go, it's definitely an educational environment. So stop and smell the roses (or, sugar cookies) a little more this season, if you feel so inclined. Regular routines will be right there waiting for you come January!
---
Great question. We keep Christmas very simple. As my children get older, I really feel taking the emphasis off gift getting and focusing more on the spirit of the season makes for an easier, stress-free holiday. We keep formal lessons to a minimum. Instead of daily "school" we often go on amazing road trips, or schedule great field trips or holiday parties with our homeschool friends. For the first two weeks of December, we pretty much go about our days with business as usual. That way when Christmas hits in earnest, we can feel good about giving ourselves a much needed break!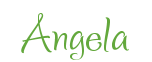 ---
As we approach the holidays, my biggest challenge with homeschooling is staying "on track" (I use those quotes loosely since I don't necessarily like homeschooling inside the box anyway). With Thanksgiving, kids' birthdays, and then Christmas around the corner, it's only inevitable that I feel like we're being way too relaxed these days – but that's the way we like it best.
Our previous years I didn't worry so much – we just put things on hold, studied what we wanted, took breaks when we needed them, and picked back up where we left off when January rolled around.
We do a lot of arts and crafts projects and a ton of baking. I like to make my house festive around the holidays and really capture the season, so I try not to hold us to such a high standard for what we'll cover academically over the holidays…I figure it will all mesh together somehow into a unit study or interest-led learning.

---
My biggest challenge is keeping minds and hearts in the work that has to get done – while still making sure we schedule in the fun memories that make the holidays so special. This year my teenagers are taking classes that are led by other teachers – homeschool moms with expertise in certain areas. These other moms have set a more public-school-esque schedule on them, so they will have homework to get done and even classes to take during December. Plus, my kids are both in a play in December and we have church activities and service projects that have dates attached to them. My goals are to screen the incoming activities and make sure that I schedule in ample downtime for them to ENJOY the holidays, get their homework done, and also to participate in activities that only come around once a year.
---
Every year we do so well keeping on schedule until the holidays hit. We struggle through December and typically have more days of crafts and fun than real learning. Initially, this disturbed me and I would do everything I could to prevent it. Yet, regardless of how much I planned, gift-wrapping and shopping and everything else that comes with the holidays would inevitably interfere with school. And you know what? I realized it doesn't matter. We make up what we've missed after the holidays, and my children are learning during this time. They're learning to budget, they're learning to cook and bake, they're learning songs, they're making memories. And I'm totally okay with that.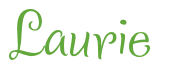 ---
I change our focus during December, but I don't truly take a lot of time off. My biggest obstacle is the guilt for wanting to just be. I feel the standard is set higher by others because we homeschool, so to take time off would put us behind. Behind who or what, I'm not sure.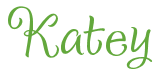 ---
We gave up trying to homeschool in December. We take 3-4 weeks off, usually the entire month of December, so that we can simply focus on the holiday. This entails de-cluttering and deep cleaning the house in preparation for our *huge* Christmas Eve family dinner (25 people here!), baking, gift shopping or creating, decorating, Christmas cards, and all the rest. We do some Advent type reading, play board games and educational games, and just rest from regular school work. The only thing we may continue is what ever literature we happen to be reading for history.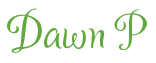 ---
How do you handle homeschooling through the Holidays?