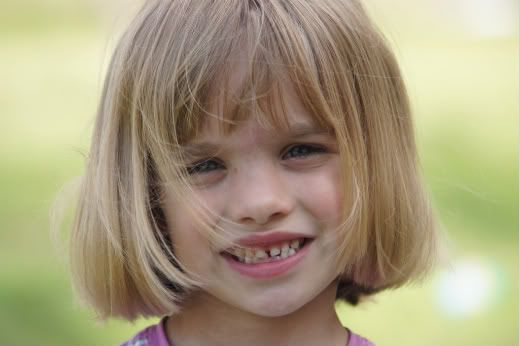 The words of the psalmist still ring true three thousand years after he penned them.
"Your Word I have treasured in my heart
That I may not sin against You."
Psalm 119:11
Do you want your child to obey and please the Lord? God clearly gives us the key: memorize Scripture!
1. Select verses that you want them to know in time of distress or discouragement. The first time a child realizes that Scripture directly applies to them can be a great springboard for the Holy Spirit's work in their lives. Don't fail to ask the Lord for wisdom as you make this selection. These are verses that will stick with them their whole lives. (Psalm 1, Eph. 4:25-32, Prov. 3:1-15 are some we have used that have really stuck!)
2. Make a verse notebook. Paste a picture of your child doing something that will help them visually connect Scripture with an every day action. For example, Psalm 4:3b "The Lord will hear when I call to Him" (a picture of your child yelling) or Ephesians 4:32 "Be kind to one another" (a picture of your child being kind to a sibling).
3. Digitally record yourself saying the verse or passage. Your child can listen to it in quiet time or at bedtime. We all know how a phrase can get stuck in your mind – this is much more worthwhile than a repetitive tune from a TV commercial!
4. Pay for memory work. This was a suggestion from a dear, godly friend who did the same with her children.
Nothing is more valuable than God's Word.
It's worth paying your children to memorize it.
Make sure they understand that no money can compare to the value of verses in their hearts!
We made simple charts and pay 10 cents per verse. Big money? Not really. But it adds up and keeps them motivated.
5. Verse packs have worked well with my older children. For my 14yo and 11yo, I'm using mine from my college years (check out Navigators' Topical Memory System). The little cards lined up in a pack are fun and organized, and they purposely focus on specific parts of the Christian life.
6. Make simple verse visuals for your littlest ones. I've used old calendars (like this one for I John 2:3-6).
 Or pictures from old Sunday School papers pasted on tagboard. (Ephesians 2:8-10)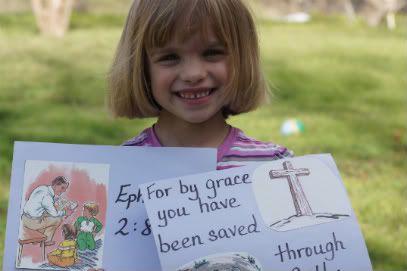 It's amazing how even non-reading toddlers can associate pictures and memorize long passages!
Are your kids already in a church Bible memorization program? Don't let it end there. Take an active role in memorizing Scripture with your child.
The rewards are eternal!

Tell me – what's working for Bible memory at your house?
Read more! Here are some articles on Teaching Your Littlest Ones to Memorize, Reciting Scripture for an Audience, Raising Pharisees
Eight children, a major house renovation, a husband in Asia for a month and full-time work with Wycliffe Associates — there's never a shortage of blog material at Tolivers To Texas.