Welcome to the Texas Wildflower Edition of the Carnival of Homeschooling. If you are new to 'blog carnivals', please read the link at the bottom of this post to find out more. This post has many links that take you off-site to other homeschool blogs where you can read their 'showcased' article submission. If you would like to submit an article for a future carnival or host the carnival on your site, please see the bottom section to find out how. Each carnival writer has the option to put their compilation to a 'theme' if they so choose. I always do the themes. It's a sickness. In the past I have done an Old West carnival, a Bee carnival (of course), an Autumn carnival, a Pregnancy & Child Development carnival, a Homeschool Memories carnival, and here at the post we have done an Old Schoolhouse carnival and a Christmas Ornament Edition. We hope you will enjoy this 'issue' and click over to read the submissions for this week.
THE TEXAS WILDFLOWER EDITION GRAPHIC (Feel free to share if you post about this carnival and link to this post):
Each year the Texas highways come alive with bright spots of color – and our brown and cool winter months burst in to spring. Many of the flowers in this post stick around until June… and a few long in to the unforgiving heat of a Texas summer: July through September! I have taken all of these pictures myself, but Dawn helped me to purdify them by running them through her spiffy 'Polaroid maker'. All of my wildflower research over the years, I do at Lady Bird Johnson's Wildflower Center website (which partners with the University of Texas at Austin). I love wildflowers. I nearly chased the neighborhood mowers down with a hoe the last time they mowed too early. My husband had to hold me inside the garage as I fumed about the seeds not being ready yet.
Have a look at these lovely specimens of God's handiwork down here in Texasville while you click over to read the entries to this week's Homeschool Carnival. Don't blame me if you suddenly get the urge to move to the Friendship State! It's OK, we know you 'got here as quick as you could'. Yeehaw!
I discovered this beauty in a bluebonnet patch this year taking photos of my kids. I hadn't seen it before. It comes in a variety of amazing colors – some with rings in the center. Orange is my favorite color, so I was thrilled to see it pop against the sea of blue flowers this spring.
Tout-Est-Des-Roses presents…
Chapter 8: In Which We Homeschool
Her notes:
–just a bit about homeschooling, our day and how it works for us…why we love it and how it was for me as a child–
The Relentless Optimist presents…
Strong Enough to Be Ourselves
Her notes:
The world rests on a sheet of cardboard cut from a refrigerator box.
Bugs, Knights, and Turkeys in the Yard presents…
Baby Bluebird Bonanza…well, not really a bonanza…but bluebirds, for sure!
Her notes:
–enjoying homeschooing…even during our summer slow-down…with some bluebirds!
This is king of all Texas wildflowers. It is illegal to pick them. The bluebonnet (no relation to the blue bell which Blue Bell Ice Cream is named after) is the Texas state flower. It is a lupine and has little beans that twist and pop open when dried. Our Texas Highway Patrol seeds them in to the grass along the freeways when they spray down new grass seed. Everyone loves a thick field of blue in the spring!
No Fighting, No Biting! presents…
Just call me Ma Ingalls
Her notes:
The two little boys helped me collect wild berries and make them into a sweet treat.
The Thinking Mother presents…
Deep Curiosities vs. Obsessions
Her notes:
ChristineMM of The Thinking Mother talks about deep curiosities vs. obsessions in learning and self-education.
Parenting Squad presents…
Screen Time Contributes to Attention Problems and What Parents Can Do About It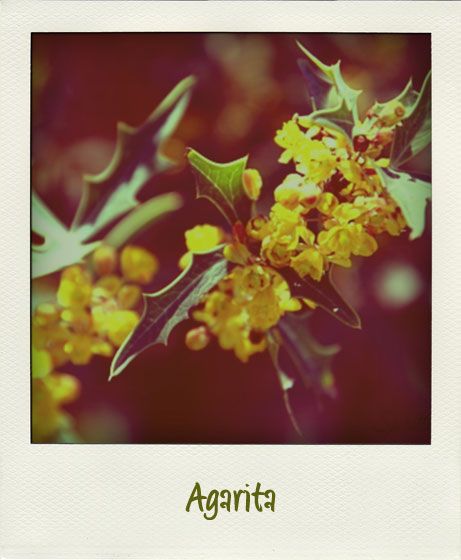 This wild yellow holly-looking bush grows in the Central Texas area and blooms in the very early Spring. I was visiting an exotic game ranch when I got this picture. It's much prettier without the Polaroid effect. Check it out on my Sweet Shot Tuesday post at Sprittibee.com. The Tuscan colors were gorgeous in that leafless thicket.
Blah, Blah, Blog presents…
Tadpole Trauma
My Home Sweet Home presents…
Your Child Needs You to Be a Parent (and then you can be a friend)
A Holy Experience presents…
How to Simply Homeschool
Her notes:
–the day to day of homeschooling. It ISN'T that hard. Just living life and learning together–
A great indication that hot weather is at hand, the Firewheel blooms as the weather turns warmer. Along the road, they look like "hundreds of showy Fourth of July pinwheels"; just not the right colors for the celebration!
The Homeschool Post presents…
We Got it Goin' On, Baby
Their notes:
Pictures, Give-Aways, New Authors, Carnivals, Swaps – You don't want to miss the fun at the Post!
Brew*Crew Adventures presents…
Homeschooling… (even) Highschool?
Her notes:
You can do it!
NerdFamily Money presents…
A Discount for an Organized Teacher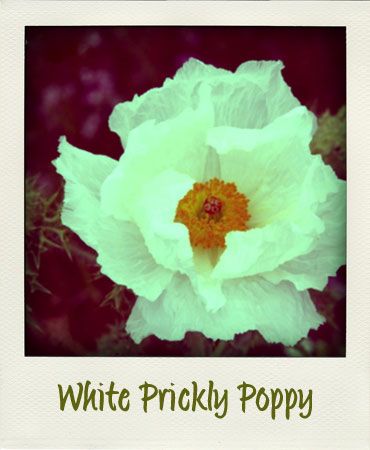 So papery and lovely in the sunny breeze… but don't let those soft petals fool you! This plant is poisonous and avoided by livestock. Still, they are pretty enough to love from a distance.
Weird, Unsocialized Homeschoolers presents…
WUHS Top Picks: High School
Special Needs Homeschooling presents…
Cutting Ties with the Public School System
Her notes:
Is it time to try other setting for learning? I talk about how to cut the strings of the public school system and IEPs.
College Alternatives presents…
Free Textbooks
Their notes:
This article is a collection of free online textbooks.
Scarlet Gaura is sometimes called Limestone Gaura because it loves to grow in the limestone dusted soil of the Texas Hill Country. It grows on long spikes with delicate honeysuckle-esque flowers at the ends and attracts moths and butterflies by the plenty.
Sprittibee presents…
Our Fiesta Texas Adventure
Her notes:
A field trip or a family adventure? You be the judge.
Cul-de-sac Homestead presents…
Preparing for Preschool at Home
Her notes:
Rookie Homeschooling Mom plans for upcoming preschool year with one in school and two in diapers.
OnlineUniversities.com presents…
101 Books That Hook Kids On Reading
Many folks call this lovely purple wildflower simply 'horsemint'. However, I prefer 'Lemon Beebalm' because the leaves, when crushed and dried, give off a citrus or lemon mint smell. I have yet to find out if these little dandies are edible as an herb, though, so for now, I'll stick to my lemon balm out in the herb bed.
SimpleMom presents…
Creating a Kid-Friendly Yard to Promote Outdoor Play
Official Home of the Real Mr. Controversy Peter Midnight "The Black Horse" presents…
How to Win at College Book Review
The Mexican Hat is such a festive and happy flower. It is one of my favorites. Of course, these guys love limestone soil and are very drought tolerant, too. I'm seeing a pattern here…
Reflective presents…
The Importance of Making Memories Happen
My Domestic Church presents…
Homeschooling for Discipleship
These lovely compact bouquets of pink flowers that thrive in the limestone soil of Central Texas are a one-pick-wonder: just pick the entire bunch with one motion and place in your vase! I love to see them dot the hills in June. Too bad they don't last very long, but soon turn a sandy shade from flower to stalk – like straw flowers.
Habits for a Happy Home presents…
Mama on Vacation: Planning and Goal Setting
Her notes:
Once a year I purposefully take the time to think on each of my five children. I set aside a special time to make goals for the next year: homeschool goals, a life skills assessment but most importantly time in prayer for each child.
NerdFamily Blog presents…
Homeschool Parents, I am Talking to You
My daughter hates these flowers because she has had one wrapped around her jeans before while we were out on a nature walk taking photos. You hardly ever see one of these that isn't covered by bees. They are very pretty flowers if you can ignore the awful thorns… (much harder to do if you have ever been attacked by one).
Hodgepodge presents…
All Things Chalkboard
Her notes:
We went just a bit berserk with chalkboard paint in a busy school room redo.
SmallWorld presents…
WordSmithery Week 10: Writing About Self
Her notes:
Another installment in my free creative writing series. This one focuses on creative nonfiction.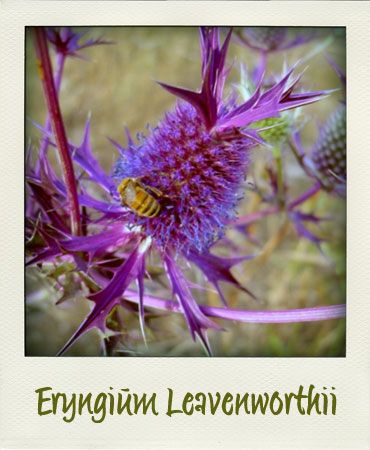 This flower is as prickly as it looks. It blooms in the latest part of the summer and in to fall here in the Texas Hill Country. We like to call it "Purple Pineapple Weed".
Explorations in Learning presents…
What If?
Their notes:
A "what if" post about learning to relax and enjoy the adventure of homeschooling.
CTK Insights presents…
Counting on One Hand and on Two
Their notes:
This is an illustration to a simple way of counting to 10 on one hand and to 100 on two.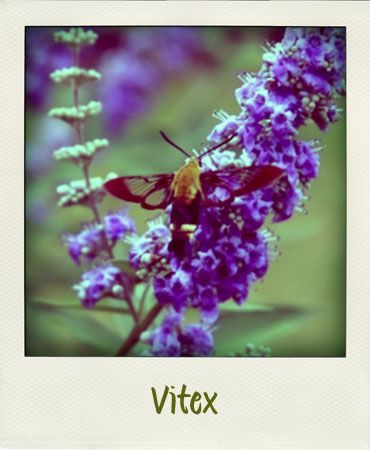 Actually a flowering TREE, the Vitex is a butterfly and bee magnet. This hearty plant requires almost no care and will bloom more than once if you prune the dead flowers. The Monarchs visit my Vitex trees on their Texas Flyway migration each October if I prune them so that they flower through the summer. It is such a lovely sight! These pretty trees are also called Texas Chaste Trees or Texas Lilac Trees. Legend has it they also are called Monk's Pepper because the berries that appear where the flowers wither have a peppery smell.
The Legacy of Home presents…
Getting Excited about School
Two Kid Schoolhouse presents…
How Homeschooling Plans Change
Her notes:
–the flexibility and changeability of homeschool plans–
These are the most gorgeous and long-lasting cut wildflowers. They start out as a lovely tight woven bud resembling a basket weave and open up to this lovely feathered pink and white flower that resembles the puffy mane of a lion. We call them "lion's head thistle" at my house (but that is not a common name for the basketflower – it's our own nickname). When they dry out, they have black glossy seeds, hidden in a brown basket with a soft nesting center. If you press your fingers in the soft center of the flower, the seeds will literally spring out. What grows in the ditch as a weed just might be someone's treasure! It is certainly a favorite wildflower of ours.
The Common Room presents…
Cooking With Kids, Day Two
Their notes:
–This summer we're cooking with the kids as part of our family's home education efforts. The 'Kids' are 14, 12, 6, 3, and a special needs child (age 23, but functions at the level of a two year old). Come join us, if only to laugh at our mishaps. =) —
Tenacity Divine presents…
Homeschool Crew – Travel The World Schoolhouse Planner Module
love2learn2day presents…
Snappy Ed App Saturday (#1, Number Line)
Her notes:
This is the beginning of a regular Saturday series on using fun, free apps (for iTouch/iPhone/iPad) for skills practice in math concepts….usually game oriented.
The 'Tulip Prickly Pear' is evidence that God really does love cactus plants, too. Even in the desert landscapes, there are beautiful wonders. Amazingly, prickly pears, however much they pain Texas ranchers (who often clear them from their pastures for the sake of farm livestock), are a wonderful drought savior for wild deer. When there is no water to be found, the deer will eat these cactus to get hydrated. After finding this out, I don't mind as much when I see an entire swatch of land covered with them (especially when they are in bloom).
Thanks for joining us. You can find out more about the carnival at these links:
Where the Carnival will be in the Future
Where to submit your Carnival links
We hope you enjoyed this week's sweet smelling Texas-flavored trip around the homeschool blogosphere!
Love in Him,